What is 3 Gun?
3 Gun is an action shooting sport that is exploding in popularity. The sport bears some similarity to IPSC-style shooting, but stages are set up for competitors to use three different types of firearms. To compete in 3 Gun, you need a rifle, a pistol, and a shotgun. Competition stages may involve one, two, or all three guns. While switching guns, the current gun is first safely "grounded", before picking up the next gun from a table or drawing a pistol from a holster.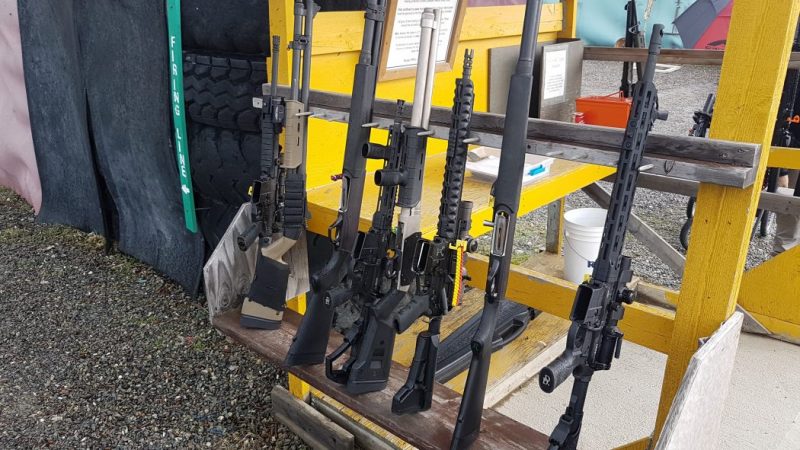 As with other action shooting sports, the number one priority, above all else, is safety. This includes (but is not limited to) always controlling muzzle direction, keeping guns unloaded until the range officer gives the "load and make ready" command on the course of fire, unloading after a stage run, and keeping your finger out of the trigger guard unless engaging a target.
Victoria BC 3 Gun
3 Gun is growing on Vancouver Island. Currently there are several matches per year in Victoria and Nanaimo. There is also an active club in Campbell River.
To get involved in 3 Gun near Victoria, you will want to start by joining the South Island Action Shooters.
Before your first match with our club, you will need to understand all range and club rules and be able to safely handle all firearms involved. You will also need a holster certification and completion of the SIAS safety course. Both courses are hosted at the VFGPA, and are relatively inexpensive. They are fun courses that involve classroom material as well as live fire exercises.